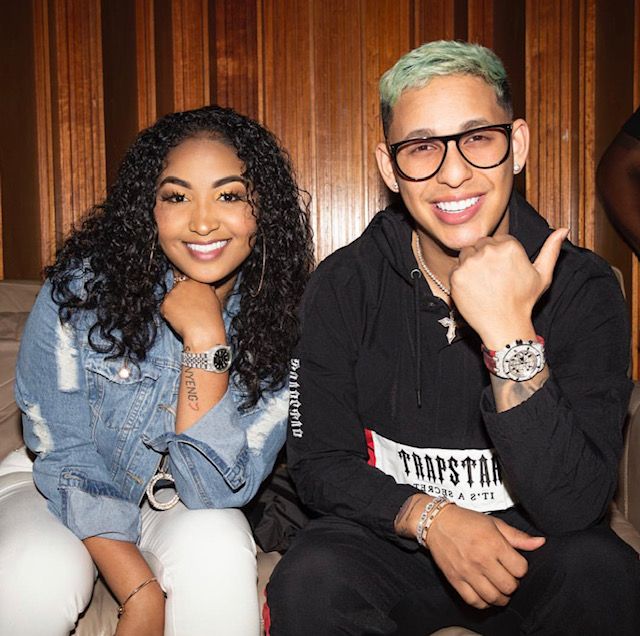 As an artist, the way in which you market yourself and your music is much the same way as you would any product or service, in that there are key actions you can take to leverage your growth. Here, we break down what some of these are.
Leveraging your growth as an artist is a continuous process. In fact, it can be very easy to follow your path in music without pausing to actively review where the potential for additional growth lies. The way in which you might market yourself as an artist is ultimately similar to the approach you would take to market any product in that there are key actions you can take to boost awareness, discovery, exploration, purchase, retention and advocacy. Here are 10 things you can do now to leverage your growth as an artist. 
Conduct a strategic analysis 
In order to know what direction to take your career, you have to understand the environment in which you operate. Which makes conducting a strategic analysis essential for artists who are looking to formulate a clear plan for their path forward. A strategic analysis lays the foundation for helping you achieve the goals you set for yourself and it will help guide your decision making when it comes to planning. Additional bonus? It will  help your team more effectively support you. 
Prioritize and plan your tasks for the next 6 months 
With your strategic analysis in hand you can prioritize and plan your tasks for the next six months. Such tasks might include setting up a welcome series for your email marketing, implementing basic SEO on your website or optimizing your website for voice search. If you're moving into releasing an album the task could be to perform a brand audit. 
Conduct a brand audit 
A brand audit is key for helping you understand how your artist brand is performing in the eyes of your fans. Benefits to conducting a brand audit include: helping you determine positioning and planning corrective strategies, discovering the strengths and weaknesses of your business, aligning your offerings more closely with the expectations of your fanase and helping you to more accurately understand how you are perceived by your potential and existing fanbase. 
Craft your elevator pitch and update your short bio on all key platforms 
It's important to not only know who you are, but be able to explain it in short form. Why? Because on most apps and platforms you don't have room for a 500 word bio. Nor does your audience want to spend their time reading that length of copy. They want to know who you are, and they want it succinctly. Your personality should shine here, your tone of voice should be at the forefront. Keep it short and sweet, but most of all be you. 
Develop your Content Pillars 
Content pillars are themes or topics which create a foundation for your overarching content strategy. They're sometimes also called buckets, but essentially they are relevant topics which you might want to talk about to your target fanbase. Often artists forget to talk about more than just music or promotion and this creates an imbalance in content and overall voice. Your fans want to engage with you, not only hear about your new release or upcoming show. Share with them the essence of what makes you, you. Possible content pillars might include Music, Promotion, Interests and Advocacy. You should aim for sharing content that somewhat evenly includes all of your content pillars (while recognizing that during times when you're promoting a show or a new release that balance might skew somewhat). By following this approach to your content you will be able to successfully gain and engage more fans on your key platforms. 
Optimize your welcome series emails 
Welcome series emails (or email marketing automations) are often overlooked by artists. However, welcome series emails are more positively received than all other marketing emails. Not only do they have 86% higher open rates but they're expected (by 76% of new subscribers). Further, subscribers who receive welcome emails demonstrate 33% more long-term brand engagement. With a simple welcome series of emails you can implement a strategy for turning moderately engaged fans into mega-fans and create and maintain high-value loyalty. 
Run a campaign targeting email subscriptions 
Email is still king, and don't let anyone tell you any differently. Emails provide a rich content experience, and you reach fans directly, cheaply, and in a time-relevant manner. With the many benefits to email marketing it makes sense to implement tactics regularly which help you to gain new subscribers you can communicate with. Simply create a social media post with a visual asset, and then 1-2 days later boost that post to your followers. Do this at the start of every marketing campaign you run (such as for a release or a tour) and you'll see your subscribers grow consistently. 
Optimize your e-commerce store 
If you're going to sell merchandise it's important that your store offering is optimized for pricing, positioning and product. This means offering a streamlined range of products (which you may want to align strategically with releases or tours) and promoting the products via a range of marketing tactics including exclusive offers, limited time runs, charity supports and so forth. If you want to take your store up a notch or two set up automated email campaigns which will help you win customers and keep them coming back. 
Create an annual calendar of events (key dates and milestones such as Black Friday, etc) 
Not only is it important to plan your year around recording, releases, promotion and touring but you might also want to create an annual calendar of events which incorporates key dates or milestones such as annual holidays, shopping events or days of worship. Aside from helping you to organize your marketing milestones a calendar can help you to identify any gaps in your plans. For example is there a timeframe in which the calendar shows you have a content gap? Or does it show that plans are overlapping? By being able to clearly see where upcoming plans lie to you can best set yourself up for success. 
Leverage your community 
In order to leverage your community you should post frequently, consistently and with variety (see content pillars, above). Bring your fans along for the story of you and give them reasons to continue investing their time, energy and money into your career. Follow your fellow artists, interact with them, support them, befriend them and help them. Invest in your community and they'll invest right back in you. 
Collaborate 
Creativity often craves collaboration. By collaborating within your artistic community you'll feel more connected, and as an outcome, will potentially have exciting music to share with your fans. When you collaborate with, and release music with, other artists you afford each other the opportunity to be exposed to a new fanbase. These fans could become engaged with your story, subscribe to your newsletter, stream your music and attend your shows. 
With this knowledge you can better understand and implement your branding, marketing to more effectively grow your fanbase. When you differentiate yourself and stand out in the crowd, leveraging your interests to find and engage new fans you'll be able to sell more music, tickets and merchandise because you'll have a larger audience who are engaged with your unique story.