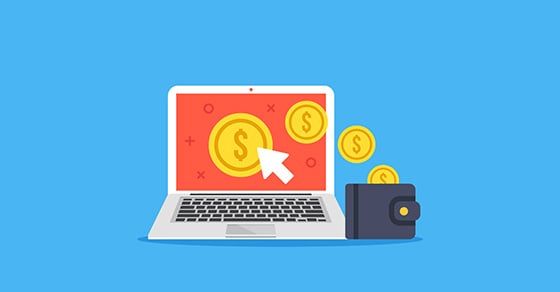 A number of newer, non-traditional methods for artists to make money off their music have cropped up over the past few years, provided much-needed additional revenue streams. Here, we're helping make sense of how you can maximize your revenue on every platform. 
Your guide to maximizing your music revenue everywhere 
These days, there are more ways for musicians to make money from their work than ever before. In the modern era, downloads and streaming have become the new "traditional" revenue sources; that is, the ones most artists are familiar with and know they can earn money from based on use of their sound recording and composition. But a new term was needed to define the way to collect revenue from even newer, non-traditional sources. That new term is monetization. 
How is monetization different from other ways of making money from music? 
This is an important distinction. For the first hundred years of mass-distributed recorded music, radio and live performances, artists and songwriters earned money from their work in relatively straightforward ways: 
Artists: When their recordings were sold in a physical medium like vinyl or CD. 
Songwriters: When their compositions were pressed onto a physical medium, or were played on the radio or performed live. 
If the artist also happened to be credited as a songwriter for the underlying composition for a recording, they double-dipped and earned revenue from multiple sources. These ways still apply to artists and songwriters today. 
And that was about it until the mid-'00s, when streaming came along and complicated things. As we've covered in both our sound recording and publishing articles, royalties from streaming are payable to both the artists and songwriters. But earning revenue from streaming is also not strictly monetization in its current definition. 
What is music monetization? 
If earning money from recording sales, streams or composition performances isn't what we talk about when we talk about monetization, then what is? 
In the parlance of our times (to quote the Dude), music monetization is seeking out revenue from new, non-traditional sources. What are those? 
Where can I monetize my music? 
There are quite a few platforms where you can earn revenue when your music is used in videos. These are called Social Video platforms: 
Monetize music on YouTube 
YouTube is the first major video platform on the Internet, and also the most popular. That's why it's essential for artists to monetize their videos on YouTube in every way possible so they can earn all the revenue they're owed. 
Of all the video platforms, YouTube offers the most ways to earn money from your music. Here are all the revenue sources from YouTube: 
YouTube Music streaming revenue for Art Tracks. CD Baby delivers audio to YouTube as part of our distribution. Each song appears as its own "video," with the artwork and other metadata. 
Content ID from advertisements placed on videos. CD Baby sends your audio to YouTube so it can recognize when you or anyone else upload a video with your songs. When it recognizes the audio, YouTube places an ad on the video and you earn revenue from ad clicks. Revenue from YouTube Premium subscribers. YouTube pays this revenue per view instead of per ad click like Content ID from users watching for free, which means artists earn more per view when Premium subscribers watch than when free users do. 
To monetize and collect revenue for both Content ID and Premium subscribers, you'll need to opt in for Social Video Monetization during the submission process. 
You'll also want to drive fan activity to YouTube to maximize your Content ID revenue. This involves promoting your music on YouTube. 
Monetize music on Facebook 
Much as the term implies, Social Video applies to social media platforms like Facebook, too. As with YouTube, users can upload their own videos to Facebook and select music from its library to place in their creations. 
There are two types of videos users can upload on Facebook: 
Facebook Videos: Videos of any length that are permanently posted to the user's profile (until the user wants to remove them) and can feature music selected from Facebook's library by the users. 
Stories: Short-form 20 second videos that disappear after 24 hours. Like normal videos, users can select music from Facebook's library to place in these shorter videos. 
Just as with YouTube, CD Baby delivers music to Facebook's library when you opt in for Social Video Monetization and select Facebook Monetization. That means your music will be available to place in Facebook videos, so take advantage of that! Tell your fans they can use your music in their videos they post, and don't forget you can use your own music too! 
Monetize music on Instagram 
Since their purchase by Facebook in 2012, Instagram often goes hand-in-hand with its social media parent company. Thus, most features that appear on one platform are also on the other, with a few notable differences and additions. 
There are three types of videos users can upload to Instagram: 
Stories: Like Facebook stories, Instagram stories are short-form videos that appear in the user's profile for 24 hours. Unlike Facebook, these can only be 15 seconds long. 
Reels: Short-form videos similar to TikTok (more on that soon) that can be up to 30 seconds in length. When a user places your song in a Reel, it links back to your profile with all your music on Instagram. Don't forget you can also create Reels with your own music to get the party started! 
IGTV: This is Instagram's platform for longer videos of up to an hour. Artists can use this for anything from music videos to recorded live performances or interviews. Monetize IGTV directly with IGTV Ads. 
(Instagram users can also add videos to their regular feed, but those aren't tagged or monetized through IG's Content ID like other forms of video are. The same applies to Instagram Live.) 
As with other Social Video platforms, CD Baby delivers music to Instagram's library when you opt in for Social Video Monetization and select Facebook Monetization. That will make your music available for users to place in their Stories and Reels. 
Like Facebook Stories, you earn revenue when your music is placed on Instagram Stories. 
While there is no direct way for artists to monetize Reels, you can grow your fanbase and earn more revenue by more listeners streaming your music. 
Monetize music on TikTok/Resso 
TikTok is the short-form video platform based in China that's so popular the U.S. government believed it to be a security threat and attempted several times to ban it this past fall. Those attempts failed and the app is still active and as popular as ever in the U.S. From dance crazes to lip sync videos and pranks, TikTok skews younger in its audience and spontaneous in its content. 
Why is TikTok important for musicians? 
Like the other Social Video platforms, TikTok users can select a song to add to match the content of their video. This is how artists promote their music on TikTok, by creating trends with one user choosing a song that fits perfectly with something they're doing, and others following with their own take on the action in the video (pranking their significant other, for example) set to the same song, and growing that song's (along with the artist's) popularity. 
How do I make money from TikTok? 
You earn money whenever a new video is created that uses your music. That's why having a song that becomes part of a new trend on TikTok can not only grow an artist's fanbase but also earn them some extra revenue! Which is why it's important for you to create videos on TikTok with your own music. 
How do I send my music to TikTok? 
Unlike the other Social Video platforms, distributing to TikTok's library does not require you to opt in for Social Video Monetization. TikTok is one of CD Baby's streaming partners, so you just need to opt in for streaming and make sure TikTok is selected and your music will be sent to them. 
What is Resso? 
Resso is a new streaming service that's affiliated with TikTok. It is currently only available in India, Brazil and Indonesia. When you opt in for distribution to TikTok, your music is also sent to Resso. 
The future of music monetization 
With the music industry constantly evolving, Kingston Elite is always looking for new ways for our artists to earn more revenue from their songs. 
And of course, the literal definition of "monetization" is making money from something, whether it be newer non-traditional sources, age-old media like physical formats or new-ish but time-tested ones like downloads and streaming. So there are a TON of other ways to earn revenue from your music outside of these newer Social Video platforms, including: 
Sound recording 
Publishing 
Sync licensing 
Merchandise 
Live streaming