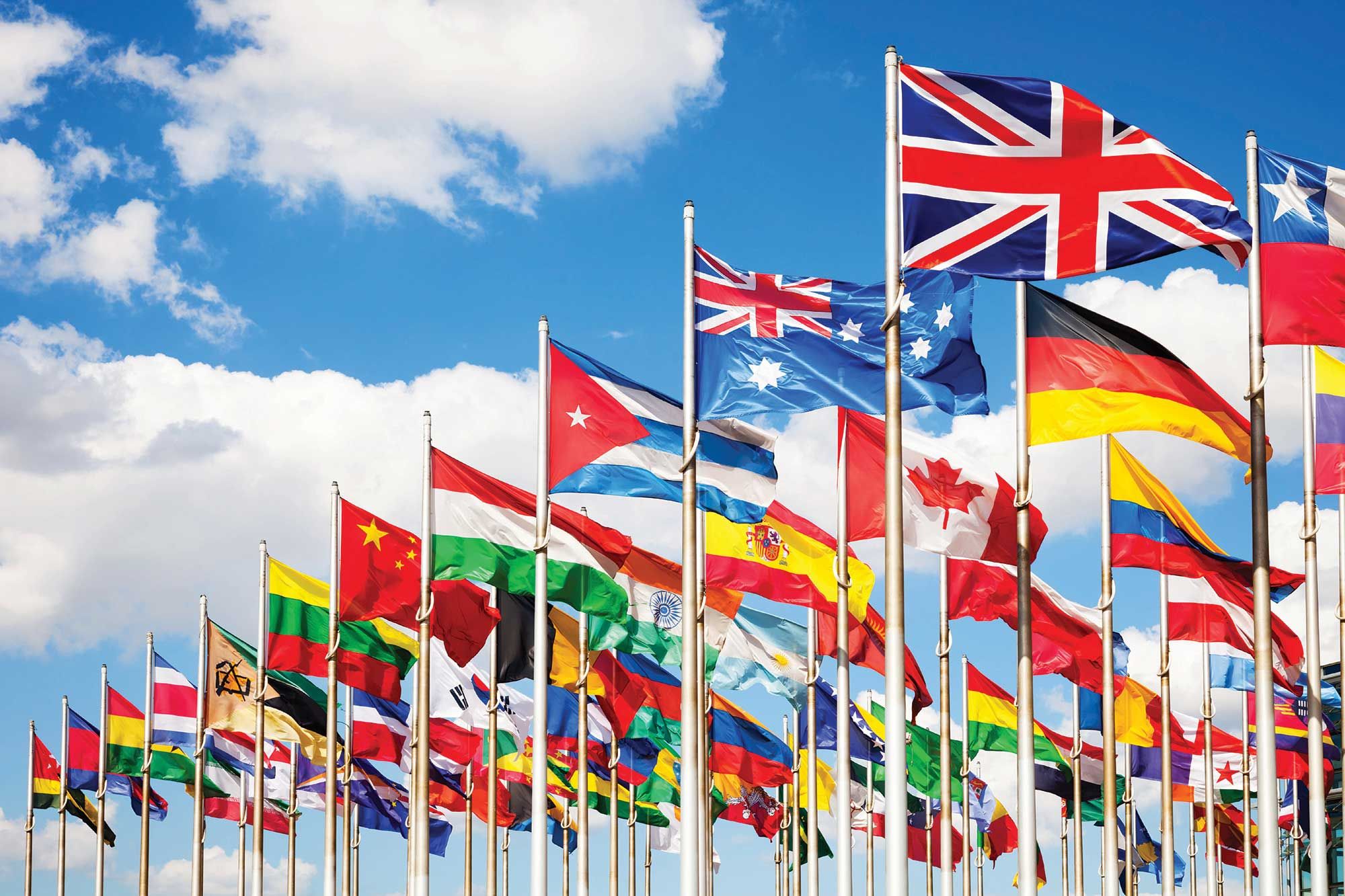 As the music business has transitioned into a more global industry, it is becoming increasingly important for artists and labels to find ways to connect with a much broader, international audience. 
In the last few years, the music industry has transformed into a global platform for artists, listeners, and organizations. This exciting change in the industry is largely due to the widespread use of large platforms such as YouTube, Spotify, and Apple Music aiming to reach listeners all over the world. In the wake of this transition into a more global music industry, as artists, it has become far easier to connect with listeners in almost any country around the world! So, in this post, I listed six strategies you can use for building and connecting with an international audience. 
1. The Essentials 
Before you aim to build an international audience, the first thing you have to do is to make sure your music is available worldwide on all digital platforms. Not all platforms are available in every country, so the more platforms you are on, the better! People should be able to log onto their Spotify and listen to your music.  Similarly, your videos on YouTube should be available to anyone at all times. 
Secondly, make sure your social media profiles are set up so that people can find you easily. After hearing your music, chances are that people will follow you on Instagram, Facebook or Twitter. Make sure these pages are all set up, so people can follow your musical journey. 
2. The Lyrics & the Style 
The second step is to look into your music. What language is your music in? If English is the main language of your lyrics, then no need to worry, you can still reach out to a large international audience! What I mean here is that if your music is in Spanish or Portuguese, then you should focus your international audience building efforts first into the countries where these languages are spoken. If you already have a song in Portuguese, then it's far easier to build your fanbase in Brazil, rather than in Germany. 
Moreover, is your music influenced from any global music cultures? Do you use any instruments that belong to a specific culture? If you have any global music influences, this is the time to note these down and you can start by brainstorming how you can relate to these cultures and countries to expand your fanbase. If you are using a bolero rhythm in your song, someone from a Latin American country might enjoy your music! Or, if you are playing bouzouki, some people in Greece might find that to be really cool! 
3. Contact the Media 
Do you want to have press coverage in a given country but you don't know where to start? 
Make a list of artists that you are influenced by and/or that you sound like. Then Google any articles that are published in your country of choice. Keep in mind that in Google you can filter the results by country. Make a list of all publications who have published articles/interviews about this artist. 
Find the authors and editors who published these articles. Read other articles written by them. Try to understand their style and try to get a sense of whether they would be interested to write about your musical project. 
When you are ready, contact the journalists in their local language, if possible. If you speak this language, that is great; if not, you can ask a friend who speaks this language to proofread your text for you. Even if you use Google Translate, always make sure a human proofreads your translations! 
4. Use your Spotify data to see where you are being listened to the most. 
Spotify for Artists gives you daily updated statistics about where your audience lives. You can even look this information up based on individual songs to see how they are performing in certain locations. The location data not only gives you an indication of where you're strong geographically, but also where are some places with potential for you, both for recorded and live music. 
Location data is also very important for touring. In fact, many artists take their streaming location data into consideration when making their touring schedules. While this is not currently possible given the current circumstances due to the pandemic, when concerts restart, location data can be useful to plot a tour schedule to some cities or countries where you either have a fanbase already,or would like to expand into that territory. 
5. Publish and co-write songs in other languages and collaborate. 
If you write lyrics in multiple languages, why not publish them? Publishing songs in multiple languages will only expand your fan base even further, which can be instrumental to get you more opportunities. You could write songs in your language and translate them to another language. Or you could even get some inspiration and write songs based on movies and literature from all over the world. 
Furthermore, you can collaborate with artists from different cultures and countries. Collaboration is a great way to expand your musical horizons, to learn and to be exposed to a new kind of audience to which you haven't reached out before. It is also a fresh new way of presenting your music and yourself as an artist. 
6. Pitch your songs to playlists in other languages. 
If your songs are getting into a lot of running playlists, why not make it international? Look up running playlists in other languages as well and then pitch your songs to them. 
In fact, using Google Translate, you can make a list of your artist keywords in other languages (Spanish, Portoguese, French, for instance). Then you can use this list to pitch to more playlists. 
Final Words 
In this post, I've provided six strategies to build and connect with an international audience. It is certainly an exciting time to be in the global music industry, when opportunities are ever increasing for artists as the barriers to enter are lowered and the number of listeners is increasing. 
A great way to expand your fanbase is also to follow the lead of successful artists, looking at what they did that helped them become successful as well as learning from their mistakes. Many successful strategies are the result of trial and error. So, during this process you might find that one strategy that works for an artist might not necessarily work for the other. Keep trying, ask for help when you need to and, most importantly, have fun developing a global fanbase!