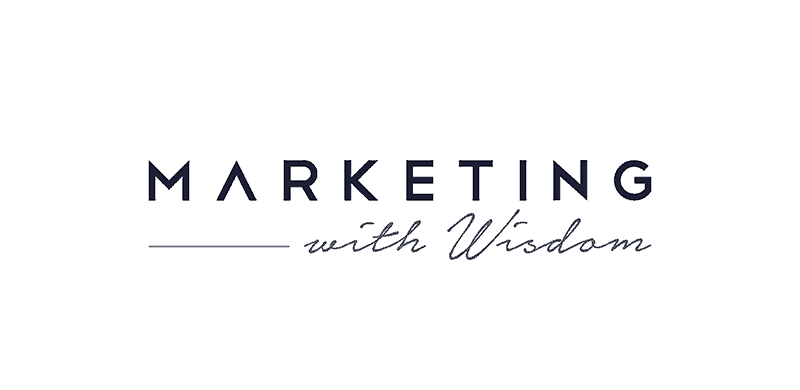 Successful marketing is a challenge in any industry, and the music business is no exception. Here we break down the essentials for crafting an effecting marketing campaign across platform.
Making it big in any industry depends a lot on sheer luck. However, along with luck, it's also equally important to work hard, have determination, and use the right strategies. 
The same goes for those belonging to the music industry. 
If you're an aspiring musician, your goal is to obviously get everyone out there to listen to your creations. The tactics you use in this regard become very important. While self-promotion platforms such as Promoly can aid you immensely in promoting your music, there are other aspects of the music marketing world you should know as well. 
Let's take a look at what it takes to have a comprehensive cheat sheet on music marketing. 
How to Create a Successful Music Marketing Plan 
Before you start making your marketing plan, there are certain questions you need to ask yourself. 
These include questions such as whether you're just starting out with an online presence and need to reach your audience, if you're ready to head out on tour and sell tickets, whether you're already on tour and need to sell more merch, if you want to double the size of your mailing list, or if you're releasing a new album and need to generate awareness for it. 
Here are some ways in which you can create an effective music marketing plan: 
Define Your Audience 
Knowing your audience is the first step in any marketing plan. It's the audience that will help you succeed, therefore, knowing them well is of utmost importance. Find out which platform your fans like to use the most, be it Facebook, Instagram, or something else. 
You will need to discover how to communicate with your fans effectively, and what to offer them in order to keep them coming back for more. Ask yourself questions about who your ideal fan is, because it's this fan who will stay loyal to you, help you sell tickets, and buy your merch. 
The questions you need to ask regarding your audience include the age and gender and location of your fans, what their personalities are like, what excites them apart from music, what's their favorite social network, and so on. 
Analyze the Market 
Once you know what your audience is like, you will have to find out about the current music market. This entails exploring both locally as well as globally. An understanding of this will aid you in figuring out where you fit in and what are the unique aspects you can offer to your fans. 
This department requires research as well. You need to explore which bands or musicians are the most popular at the moment, what is it they're doing to engage with the fans, if the artists within your genre are touring successfully, and so on. 
Create an Action Plan 
Once you have some clear music marketing goals laid out, it's time to think about how you're going to achieve those goals. The components to include in your action plan are PR, advertising, content curation, touring, social media, networking, etc. 
Try to approach all the goals on a monthly basis. Develop a spreadsheet where you can list down when you're going to approach the goals respectively. This will give you a picture of all your PR efforts and how you plan on creating and executing content in the upcoming months. 
In addition to making these plans, it's also important to keep a track of how these strategies are working out. Some of the KPIs to consider include how many album sales happened through clicks on your mailing list in the current week and how that compares to the previous week, which sources on your website are leading the most to your store, etc. 
Formulate a Budget 
Much like any other industry, it takes time and money for your marketing efforts to grow and bring about results. Therefore, when you create your action plan, assign the necessary budget to each element so that you know just how much everything is going to cost. That way, you can be prepared and even tackle any sudden expenses that come your way. 
What are the Best Music Marketing Platforms? 
When it comes to music, self-promotion works wonders. If you're looking to have all your promo campaigns in one place, Promoly is the platform to go for. It lets you view everything happening in real-time, and also helps you create stunning promo packages. 
Some of the best music marketing platforms musicians can go for are as follows: 
1. YouTube 
YouTube is obviously the first choice for any musician, both popular and new. With music being the most viewed category of video (27%), and people watching over 1 billion hours of YouTube videos every day, you really can't go wrong with this music marketing platform. 
2. Social Media Networks: Facebook, Instagram, and Twitter 
We're all aware of the fact that most of the people using social media are gathered and spread between Twitter, Facebook, and Instagram. Therefore, having a presence on each of these platforms is crucial for any musician. 
Twitter has about 330 million monthly active users (MAU), it's the place for most budding music journalists and influencers, and it helps you get a lot of word-of-mouth. 
With a staggering 2.38 billion MAU, Facebook is the most used social media platform globally, and it's where people discover your live videos. Instagram with its 1 billion MAU is the place where budding artists can generate a community and a loyal fan base. 
All three platforms have a varying demographic. This is why your marketing campaigns should be different with respect to all the three platforms, depending on your target audience and the kind of content they like to see. 
3. Spotify 
Controlling over 36% of the global streaming market, Spotify has 217 million monthly active users and is the most popular music streaming platform in the world. Whether you're aiming for placement on the editorial or label-owned playlists depends on your marketing strategy. 
Not only will this give you global exposure and help in transforming your career, you will also be featured by the third-party influencers. It's digital platforms like Spotify that helped in driving the change and shifting the focus from albums to digital playlists. Therefore, using this game-changer should be a must on every musician's list. 
4. TikTok 
As you probably know, TikTok is the newest obsession in the world of music marketing. It lets you repurpose music and transform them into memes that you can share with your followers, and this is a trick most people seem to be loving these days. 
With TikTok, users will be able to discover your music and create their content with it, which serves as a great word-of-mouth technique. They further share this content and it gets seen on other social media platforms that also has music lovers who appreciate your work. 
It's a win-win situation.