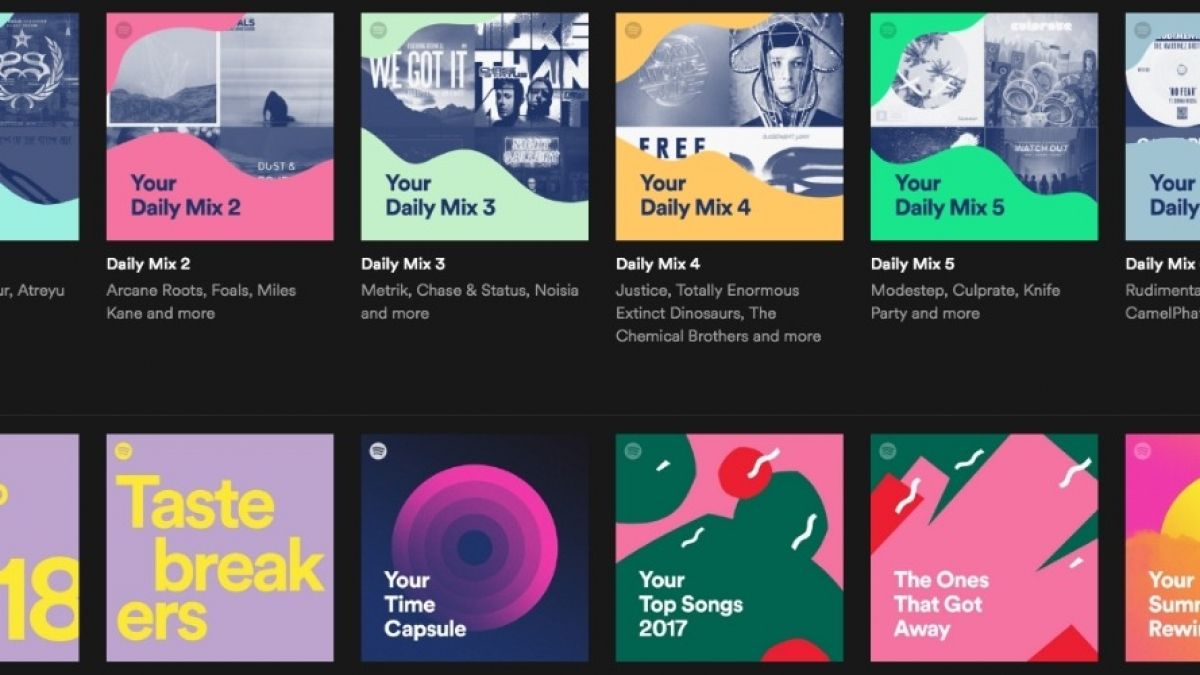 Landing your music on an official Spotify playlist has become something of a modern Holy Grail for many independent musicians. The process for making this happen, however, remains a confounding and opaque process. Here, we try and offer a little clarity.
The idea that streaming services, and in particular Spotify, are integral to a successful music marketing campaign no longer comes as a surprise to anyone who has been following the industry for the past few years. 
For a lot of artists, the idea of getting their new single included on a massive Spotify official playlist has surpassed a favorable review on Pitchfork or Rolling Stone atop their priority list. That being said, how to get official playlisting remains a bit of a mystery for most independent musicians. 
Unless you have direct access to someone on Spotify's editorial team or are working with a major digital distribution service, there isn't really any quick solutions for getting playlisting. That, however, doesn't mean you can't build a solid following on the platform that could help get the editorial team's attention and lead to official playlisting a few weeks (or sometimes months) down the line. 
Similar to the start of a public relations campaign in which a publicist (or artist) goes after press, you can attract attention from your larger targets by building a bit of a groundswell with lower hanging fruit. 
If you can succeed in at least a few of the initiatives listed below, you may be able to get enough buzz going to earn a coveted spot on a massive playlist like Fresh Finds, Rock This or eventually, New Music Friday! 
5 Ways to Build a Buzz on Spotify: 
Outside Sources 
While Spotify playlisters do get bombarded with submissions each day, they're also most likely searching a lot of the same outside sources for new music that you are. After all, they are music fans first and foremost or they wouldn't have put in the hard work to get to the position they're in. Work other angles to build a buzz around your music – whether it's social media strategy, viral content, an active press campaign or playing live. If you create opportunities outside of the platform for Spotify playlisters to find you, it can start an organic relationship where you can later submit your music to them directly. 

Independent Playlisters 
Blogs, brands and individuals who just happen to have great taste in music are all garnering large followers around their playlists every day. While you still have to get them to listen to (and like) your music, these playlist opportunities tend to be easier to dig up a contact for. Not only will these playlists help you increase your play count, but Spotify runs algorithms that track playlist adds and how many times a song has been favorited. If your music is getting added to a bunch of unofficial playlists, it may alert Spotify's editorial team via that algorithm and lead to them giving you a few spins. 
Be Your Own Playlister
Verified artist accounts can create playlists directly from their page. You can highlight the music you're currently listening to, stuff that inspired your new song or create themed playlists. If fans are into your taste, it could add to new followers and draw attention back to your own music. It also doesn't hurt to add some of your own songs to these playlists as well! 
Monthly Listener & Subscriber Counts
As mentioned with the independent playlisting section, Spotify does rely on analytics in addition to personal taste. Whenever you're creating marketing plans around new music, you should always be including initiatives that increase your monthly listener and subscriber counts. If these numbers are trending up for you, it will give you a much better chance of getting noticed and increase your chances of ending up on people's Release Radar and Discover Weekly playlists. 
Put Your Spotify Links & Follow Buttons EVERYWHERE
Yes, this probably seems intuitive, but you'd be surprised how many band pages (social or website) I come across on a daily basis that don't do it. If Spotify is your priority, include links everywhere you can. Is your song also on YouTube? Put a Spotify streaming link in the video description. Are your fans on Twitter or Instagram? Pin a tweet with the Spotify link to your new single to the top of your page and do an Instagram story that allows fans to listen to your new music directly in the post via Spotify. Even simpler, embed "follow" links everywhere on the internet that you can! This could be a website, in a press release or on your other social media pages. Just make sure you're filtering people back to your Spotify page! 
Bonus tip: If you're reading this post, chances are you use TuneCore for distribution. TuneCore offers opportunities for their clients to submit new music for playlisting as well. Make sure you are taking advantage of this and all the other amazing services that TuneCore has to offer!